Our Mobile Auto Glass Specialists Come To You

That's right! We can come to your home, office or any given location for your next windscreen replacement Sydney wide.
Mention this online ad and receive $50 OFF your next windscreen replacement.


24/7 Mobile Service
Replacements done on same day or next day service.

Insurance Claims
We work with all major insurers and can help you with your claim.

Lifetime Warranty
We provide lifetime warranty on all our auto glass repairs.
Watch Our Company Video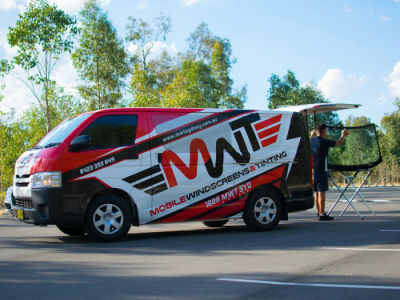 Your Auto Glass Specialists
We are an independently-owned Australian Company that is proud to be a trusted expert in auto glass replacement and repairs in Sydney. With our quality assurance, we have been the preferred choice for guaranteed workmanship since 2005. We can come to you at your home, work place or place of choice to replace your windscreen or other car windows, so do not hesitate to call us for a FREE quote today for your car window replacement enquiries.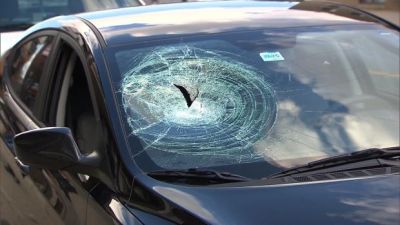 We Can Replace Your Front Windscreen
We are specialists who can replace your front windscreen in the event of it become UN-roadworthy due to excessive damage and beyond simple repair. The purpose of your windshield is to protect you and your vehicle's passengers from wind and flying debris. The most common cause of a damaged windshield, are flying rocks which will crack or shatter the glass. Unfortunately this is an event most of us cannot avoid and replacing your windscreen is necessary.
A Shattered Glass Will Need Replacing
Windshields today are made of toughened laminated safety glass which will hold together when shattered and produce a characteristic "spider web" cracking pattern. If your windscreen is showing this shattered pattern it will definitely need replacing. Rest assured we are here to help and can come to you when you're in need with our complete mobile service.
We Ensure Perfect Fitment
When we replace your windscreen, we ensure safety first and always install the windscreen according to your manufacturer's specifications. We also give you the option of choosing a genuine or aftermarket windscreen replacement glass. The quality of the glass does not differ and most people tend to select aftermarket replacements as they are a cheaper cost.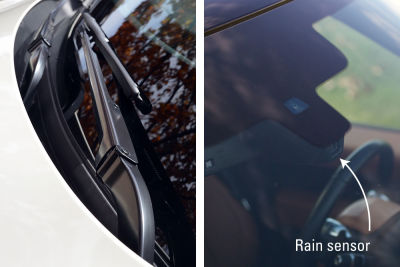 Does Your Car Have a Rain Sensor?
It is important to let us know if your car has a rain sensor. This will determine which windscreen is exactly needed for your vehicle. Most modern cars now include rain sensing technology built into the front windscreen. This sensor will automatically switch on your window wipers when it rains by measuring how many rain drops are on the windshield glass. When calling us or submitting an online enquiry please let us know.
Ways to check if your windscreen has a rain senor
If your wipers turn on automatically when it rains then yes.
Check near your rear-view mirror if there is a square panel mounted on the windscreen. See the image example we posted in this section.
If you are unsure if you have rain sensors, keep your vehicle's VIN number handy when calling us so we can determine if you require the replacement glass that has this in-built feature.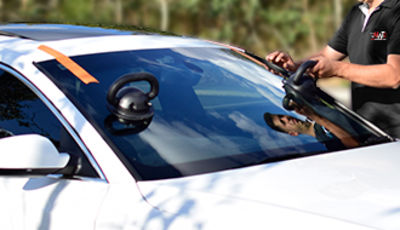 Frequently Asked Questions
Windscreen replacement cost?
Your windscreen replacement cost will vary depending on your car's model and make. This is due to the year model of your vehicle and if there are any additional windscreen senors required such as rain senors to determine your exact cost. Please give us a call on 1800 698 793 to get a free quote.
Should I replace my windscreen with a small chip?
In some cases, the type, size and position of the damage may mean that the entire windscreen is required by Australian Vehicle Standard Law to be replaced. Typically a chip smaller than a 20 cent coin can be repaired. If you feel this is your case please visit our windscreen repair page.
Should I replace my windscreen with a small crack?
In most cases, a windscreen crack will gradually grow bigger when your vehicle encounters bumps on the road while driving. We highly advised that you replace your windscreen if you notice your window crack is getting bigger. However if you do feel your crack is only small please contact us to send us a photo so we can quickly determine what you should do.
Will the rubber seals around the car frame be replaced?
Yes they will and it's included with our costs. With every new front windshield replacement we install brand new black rubber seals that go around your entire glass and we re-seal it with top grade silicone to prevent the penetration of water, dust and drafts. With our lifetime warranty guarantee we will rectify any future issues such as water leakages at no cost.
How long does it take to replace a windscreen?
On average a windscreen can be replaced within 45 minutes.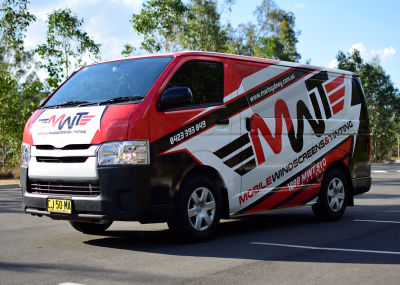 Our Promise To You
Quality Assurance
When you have your windscreen replaced with us, you can rest assured that the service has been performed by our team of well-trained professional technicians at the highest quality. We only use optically clear windscreens that comply with Australian and international standards. This is our 100% customer satisfaction guarantee of lifetime workmanship warranty!
Transparent Pricing
From the moment you call us we will provide you with a highly competitive price to replace your windscreen with our mobile service. Should you come across a competitor with a better written quote, send it to us and we'll beat it by 10%. That's our promise when choosing us.
Hassle Free Insurance Claims
Making insurance claims can be a daunting process. However, our 13 years of extensive experience in the windshield and tinting industry has enabled us to establish long-standing relationships with the majority of Australia's insurance companies. So, if you first speak to us about your windscreen damage, we can take the hassle out of your claim and may even be able to manage the claims process on your behalf.
Easy To Use Online Form
If you're unable to give us a call, visit our Contact page to leave us an online enquiry. Leave as much details as possible such as your vehicles make, model, year and VIN number so that we can give you an accurate quote.
After Hours Service
Should your windscreen break outside the normal business hours, there is no need to worry as we provide a genuine emergency service and can come to you. Our after-hours service is operated by experienced staff who will respond to your calls and queries promptly and professionally. Our mobile services are set up to deal with any auto glass replacements 24 hours, 7 days a week. We are here for you anytime of the day!