Sydney's Most Trusted Auto Glass Repairer

24/7 Mobile Service
Repairs when you need us most with same day or next day service.

Insurance Claims
We work with all major insurers and can help you with your claim.

Lifetime Warranty
We provide lifetime warranty on all our auto glass repairs.
Watch Our Video
Need a Fast Windscreen Replacement Service?
We provide a responsive service for car windscreen replacement and windscreen repairs Sydney wide with our fleet of mobile repair vehicles that are available 24 hours 7 days a week. We can also service other vehicles such as trucks, buses and vans.
Call 1800 698 793
Call for a Free Quote.
Mobile Windscreen Replacement
24 Hour Emergency Windscreen Replacement Service for your Car, Van, Truck or Coach.
We provide a responsive emergency service for your Automotive Window Replacement and Repairs with our fleet of mobile repair vehicles that are available 24 hours 7 days a week.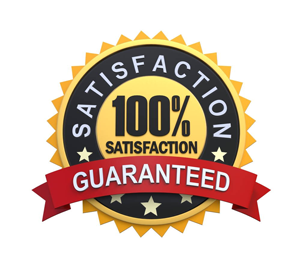 We'll beat any quote by 10%
Mobile Windscreens and Tinting Promise
With our quality service and afforable windscreen replacement costs, we have gained the trust of our many customers. Our auto glass windows are installed by professionals with over 13 years industry experience. Our expert technicians will ensure that the brand new windscreen or side window will fit perfectly to your vehicle every time. We will also provide you with the best price available for your vehicle's model and make to ensure you're getting a top deal. Mobile Windscreens & Tinting will beat any competitor's written quote by 10%, so look no further and give us a call today!
Frequently Asked Questions
Windscreen replacement cost?
Your windscreen replacement cost will vary depending on your car's model and make. This is due to the year model of your vehicle and if there are any additional windscreen senors required such as rain senors to determine your exact cost. Please give us a call on 1800 698 793 to get a free quote.
Should I replace my windscreen with a small chip?
In some cases, the type, size and position of the damage may mean that the entire windscreen is required by Australian Vehicle Standard Law to be replaced. Typically a chip smaller than a 20 cent coin can be repaired. If you feel this is your case please visit our windscreen repair page.
Should I replace my windscreen with a small crack?
In most cases, a windscreen crack will gradually grow bigger when your vehicle encounters bumps on the road while driving. We highly advised that you replace your windscreen if you notice your window crack is getting bigger. However if you do feel your crack is only small please contact us to send us a photo so we can quickly determine what you should do.
Will the rubber seals around the car frame be replaced?
Yes they will and it's included with our costs. With every new front windshield replacement we install brand new black rubber seals that go around your entire glass and we re-seal it with top grade silicone to prevent the penetration of water, dust and drafts. With our lifetime warranty guarantee we will rectify any future issues such as water leakages at no cost.
How long does it take to replace a windscreen?
On average a windscreen can be replaced within 45 minutes.